Delivering compelling, high-touch
customer experience programs
At Connexus, our mission is to connect brands to their customers and customers to the solutions they need by delivering compelling experiences. We facilitate connections through world-class customer experience management (CXM) and business process outsourcing (BPO).
We support leading companies with high-touch, customized omnichannel customer experience programs. We embrace innovation and share best practices. Data drives our decision-making, and we do what we say we will.
We support companies at different stages in their CX journey. First-time outsourcers appreciate our collaborative approach, access to our experience and best practices. Established firms with complex programs appreciate our flexible engagement models and entrepreneurial spirit. Companies in high growth mode appreciate our ability to manage scale, support program growth and enhance profitability.
Custom, flexible, and innovative programs
Performance-driven culture
World-class human capital management
High-touch

client-
first approach
Data security and operational resilience
Scale when and where you need it
Culture
We value accountability, transparency and outcomes. We bring an entrepreneurial spirit and a proactive, hands-on approach. We are great listeners, committed to creating customer experience management and BPO programs that exceed client expectations. We collaborate closely and "Get Stuff Done." It's how we become valued partners, instead of just another vendor.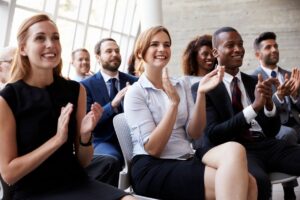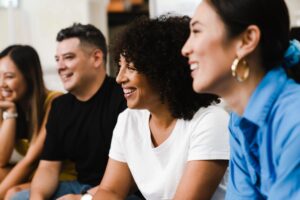 Values
CX is unique. Companies trust contact centers to represent their brands and support their end customers at every turn. There's a responsibility to get that right. We think that we if make Connexus a place where people want to do their best work, and put the focus on the client and their end customers, the results will happen.
As partners, WE CARE:
W

elcoming: Accept everyone

E

nergy: Work passionately

C

reative: Think outside the box

A

ccountability: Do what we say

R

esults: Get things done

E

xcellence: Deliver quality services
Build a career
Work can be more than a way to pay the bills. Some people are ready to advance but stuck in jobs with few opportunities.
Not here. Whether Connexus is a stop on your resume or a place you grow a career, you will leave with more skills than when you arrived – meaningful skills such as team management, how to interpret and manage a P&L, and how to develop and oversee successful client relationships. More than 80% of our account managers started as contact center agents. They understand that the right person can build a career at Connexus and know how to help people get there.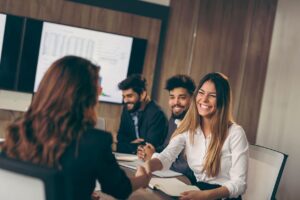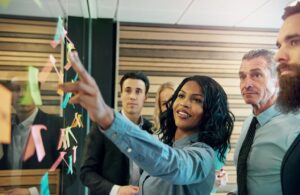 Become a Connexus company
We are looking for successful companies to join our group. If you are passionate about creating value for employees, your clients and their customers and you'd like to be part of something bigger, then we should talk. Partnering with Connexus opens the door to financial and operational resources and scale.
We believe in a relationship-driven approach to investment, and we partner with exceptional management teams from small to mid-market companies who want to evolve their businesses.
We see exciting growth opportunities for well-run contact centers who are proactive and collaborative. The evolving landscape and continuing demand for omnichannel, digital and multi-shore solutions creates a dynamic competitive environment and we are well-positioned for continuing success.
If you share our excitement for the future and feel you might be ready to explore a partnership with an entrepreneurial, client-focused, results-driven team, we should talk.
We look forward to learning about you and exchanging perspectives!
A heritage of market leadership and CX best practices